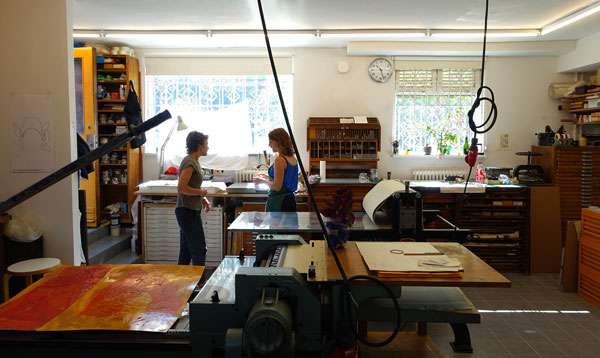 Jenny Olsson has since 2008 worked as a master printer in different projects in Intaglio, silk screen and woodcut. Since 2017 the printing happens in own printshop and studio; tellus grafik in Midsommarkransen, Stockholm. Follow current projects at Instagram: @tellusgrafik
Examples of artists: Helene Billgren, Sigrid Sandström, Lisa Jonasson, Idun Baltzersen, Année Olofsson, Jakob Dahlgren, Linn Fernström, Karin Mamma Andersson och Jan Håfström.
In collaboration with Grafikens Hus, Ed-art.se, Föreningen för grafisk konst (Ffgk), Våga Se and others.
Links to previous printing:
DN Kultur on Helene Billgren på Mejan/Grafikens Hus
Sigrid Sandström och Ed.Art på tellus
SvD Linn Fernström på Mejan/Grafikens Hus
Mamma Andersson på Crown Point Press